Elina
Svitolina
09.12.1994
( 28 )
- Odessa, Ukraine
Monaco
SINGLES
2021 – Tokyo 2020 (Bronze), Chicago
2020 – Strasbourg, Monterrey;
2018 – Brisbane, Dubai, Rome, WTA Finals;
2017 – Taipei City, Dubai, Istanbul, Rome, Toronto;
2016 – Kuala Lumpur;
2015 – Marrakech;
2014 – Baku;
2013 – Baku;
2012 – 125/Pune.
DOUBLES
2015 – Istanbul (w/Gavrilova);
2014 – Istanbul (w/Doi).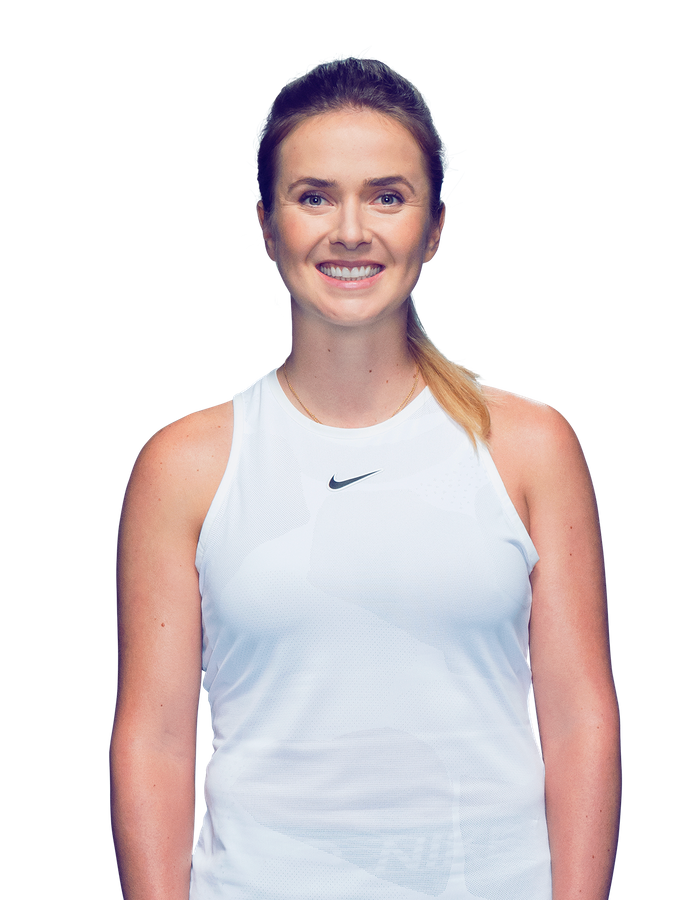 Record
GRAND SLAM RESULTS
Australian Open 1/4 (2018, 2019)
Roland Garros 1/4 (2015, 2017, 2020)
Wimbledon 1/2 (2019)
US Open 1/2 (2019)
SPONSORS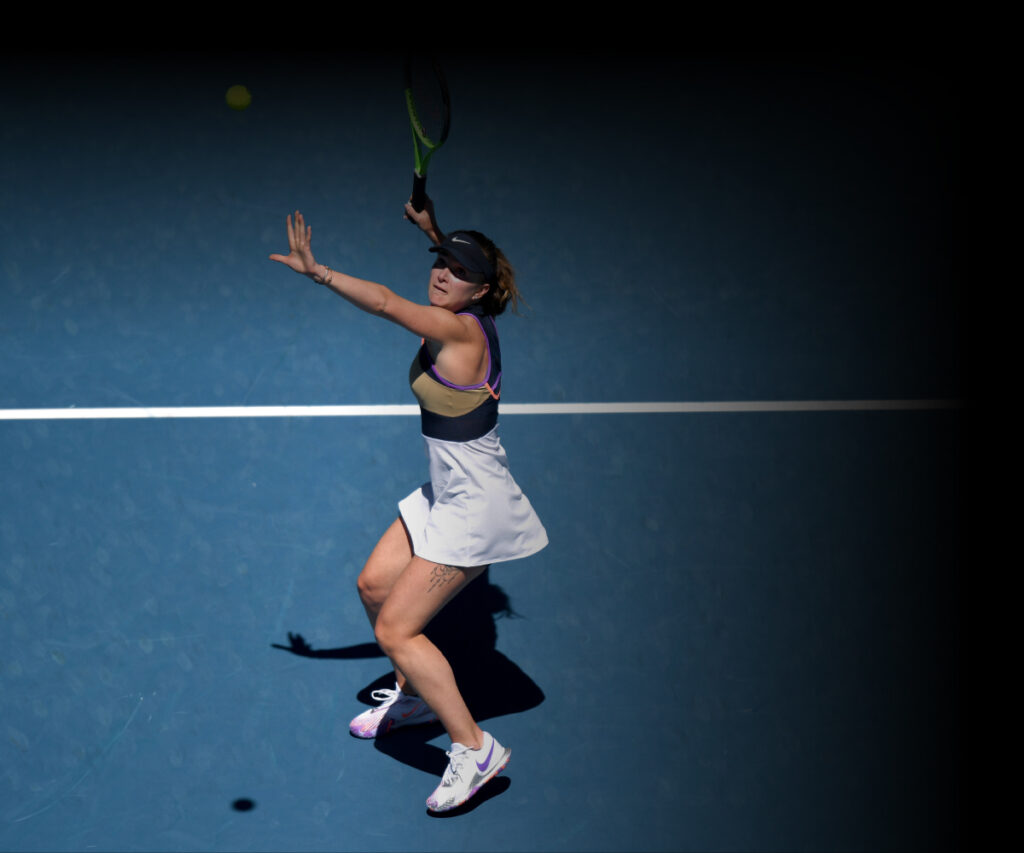 BIOGRAPHY
Coached by Andrew Bettles since 2018, her parents Mykhaylo and Olena raised her in a sport-oriented environment and introduced her to tennis at 5 years old. Signed by Top Five Management when she was 14, Elina became a star in Ukraine after winning the WTA Finals in 2018. With this step-up, she is eager to make the most of her influence as a top class tennis player to bring about positive change in Ukraine. She launched her foundation to help encourage children through the sport of tennis to learn the values of hard work and self discipline.
She speaks English, Ukrainian, Russian and is learning French. As she grew up, she admired tennis legend Andre Agassi. Her main hobbies are learning about business and economics but also studying nutrition – she has her own nutrition blog « ES Club » where she shares tips on this topic.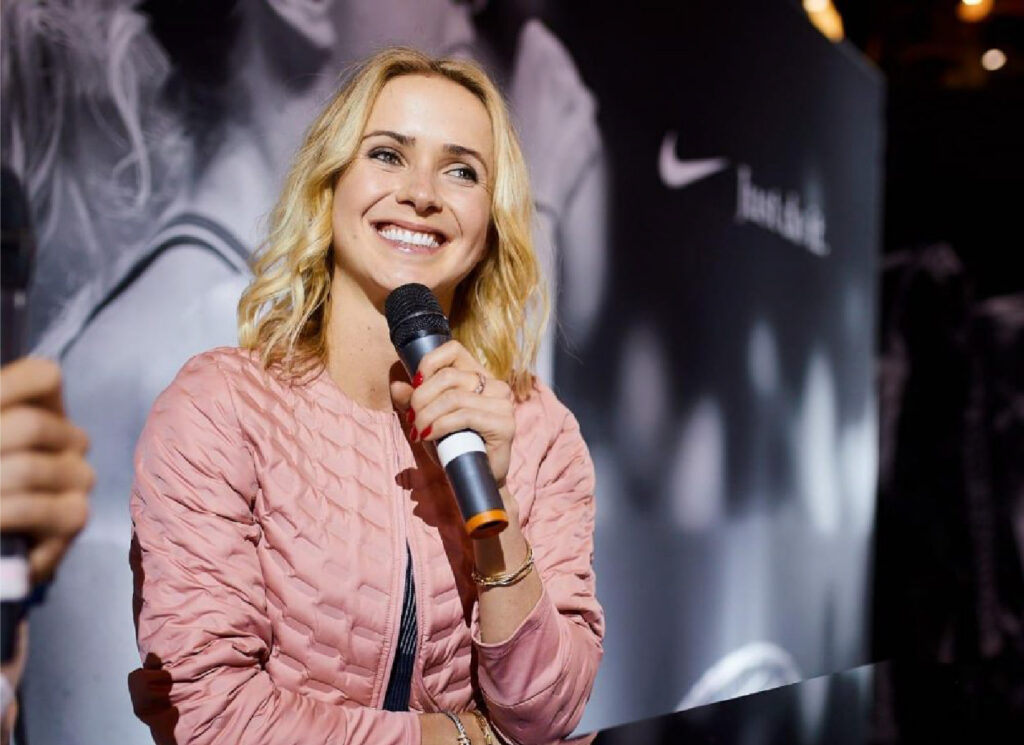 Since 2016, Elina Svitolina has been a global ambassador of Nike, wearing the iconic Swoosh on and off the court. The Ukrainian star has been selected to be the face of multiple collections, endorsing international marketing campaigns for the Oregon based sports goods giant.

As one of the most influential tennis athletes, Elina has also led several social media campaigns on her platforms. She has also participated in numerous events and marketing activities organized by Nike, such as the celebration of her WTA Finals title in the center of Kyiv in November 2018.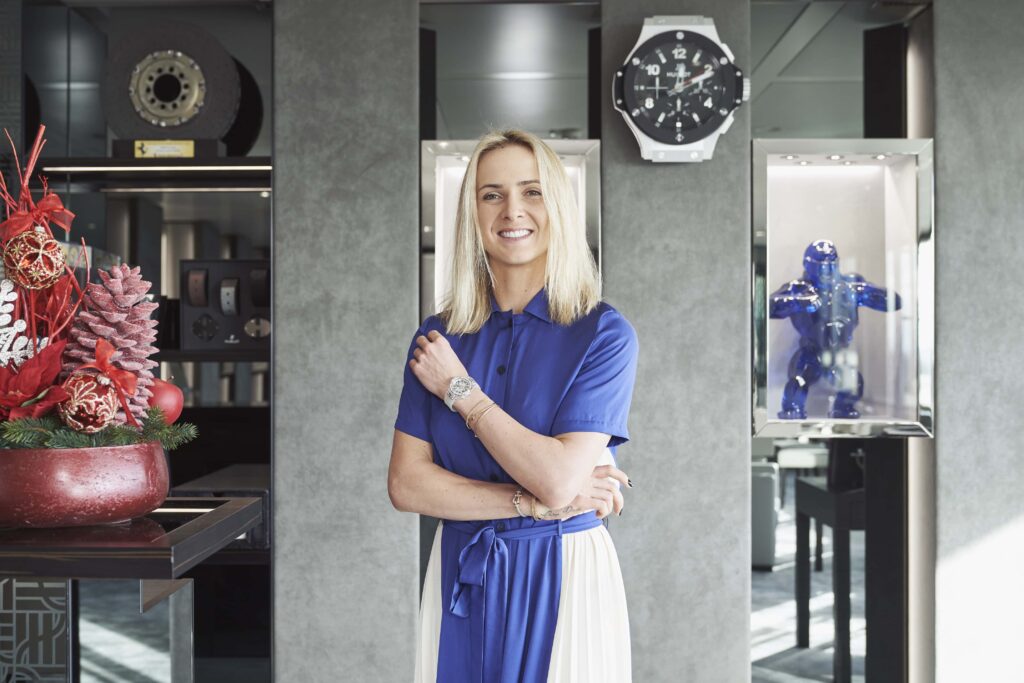 Since 2019, Elina Svitolina has been a global ambassador of the famous Swiss luxury watchmaker Hublot. The influential tennis star has been chosen to represent the brand through various marketing activities, wear their exquisite timepieces and participate in the development of innovative sports products.

Elina Svitolina has joined the Hublot sports family along with other international icons such as Kylian Mbappé, Usain Bolt, Dustin Johnson and Bode Miller.