Ons
Jabeur
28.08.1994
( 28 )
- Ksar Hellal, Tunisia
Tunisia
SINGLES
2022 – WTA 1000 Madrid, WTA 500 Berlin.
2021 – WTA 250 Birmingham.
2018 – Manchester ITF.
2016 – Tunis ITF; Sunrise ITF; Daytona Beach ITF.
2014 – Tunis ITF.
2013 – Saguenay ITF; Kurume ITF; Fukuoka ITF; Tunis ITF.
2011 – Roland Garros Junior.
2010 – Casablanca ITF; Antalya ITF.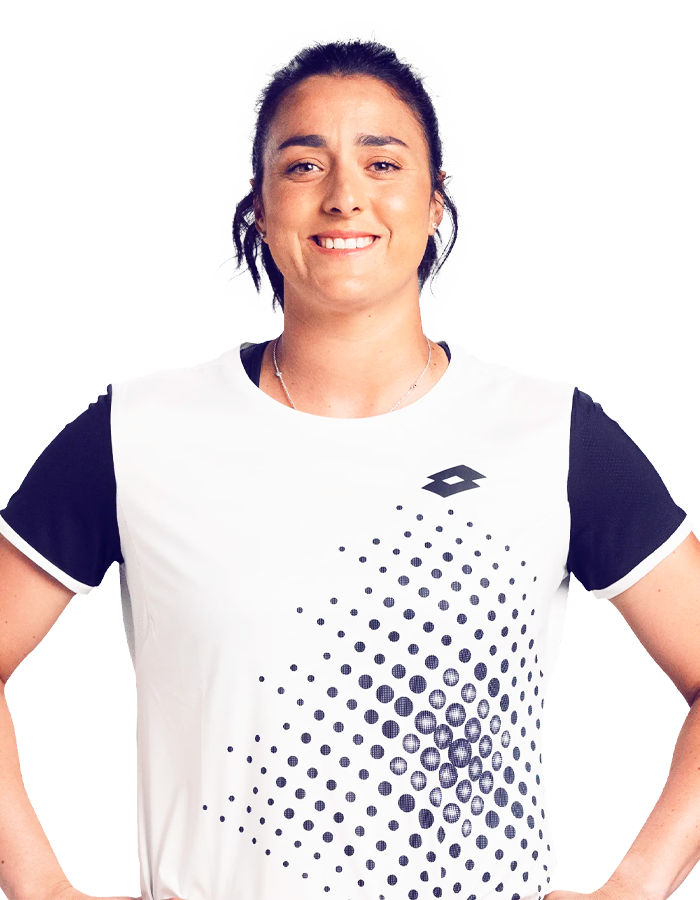 Record
GRAND SLAM RESULTS
Australian Open 1/4 (2020)
Roland Garros 4R (2020, 2021)
Wimbledon Final (2022)
US Open Final (2022)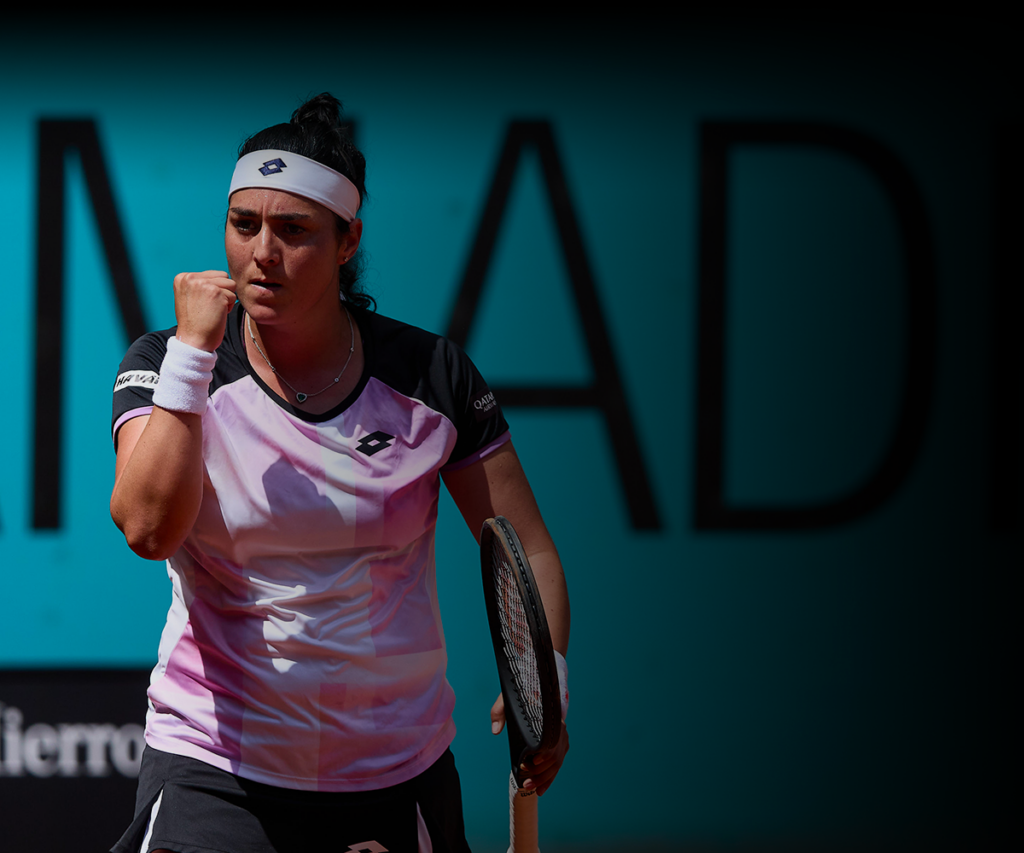 BIOGRAPHY
Coached by Issam Jellali, Ons shares the life of her fitness trainer Karim Kammoun and has two brothers and one sister. She started playing tennis at the age of 3 when her mother, who loved playing tennis, took her to the tennis club. Her favorite shots are forehand and volleys – she also likes slice and drop shots. Ons was quickly spotted as one of the most talented players of her generation, as she won Roland Garros Juniors in 2011. Since she turned pro, Ons has become a true national hero, breaking numerous records and becoming the best Arabic player in the history of tennis.
She admired Andy Roddick as a player but also for his sense of humor. Ons is a great fan of football – her favorite clubs being Real Madrid and Juventus. She is extremely proud of her roots, and always makes sure to highlight Tunisia in her performances.