Dear friends, we are glad to inform you that the best Ukrainian female tennis player, who is represented by the "Top Five" agency, became the latest Friend of the Brand of the luxury Swiss watchmaker Hublot.
"Hublot – A different way to progress" say those who know this unique Swiss luxury watch company, where each and every moment moves forward to create the future at breathtaking speed. A dream, initiated and developed by Hublot's Chairman Jean-Claude Biver with CEO Ricardo Guadalupe when they took control of the brand in 2004. These two men are responsible for turning the Hublot brand into a genuine success story in which the Big Bang, Classic Fusion, and Manufacture Pieces (MP) Collection represent the symbols of a constantly evolving tradition.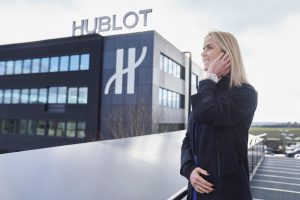 From in-house watch complications, including award-winning minute repeaters and tourbillons, to revolutionary materials such as patented and scratch resistant Magic Gold, colored Texalium carbon fiber, and transparent sapphire cases to world class collaborations such as Ferrari, FIFATM World Cup, and Italia Independent, Hublot characterizes itself through the "Art of Fusion" philosophy, bringing tradition into the future.
"I am so happy to become Hublot newest Friend of the Brand. I heard many positive reviews from other athletes that are already part of the family, and everyone mentioned the personal approach of the company towards its clients and the highest quality of its timepieces", said Elina Svitolina.
"We have already mentioned that we always try to find the top partners for Elina and the cooperation with "Hublot" is evidence that this concept is working", said the head of the "Top Five" agency Stephan Gurov. "The list of fiends of "Hublot" used to include such names as Diego Maradona and Usain Bolt. Thus, I think it'll be huge motivation for Elina to be among such people".