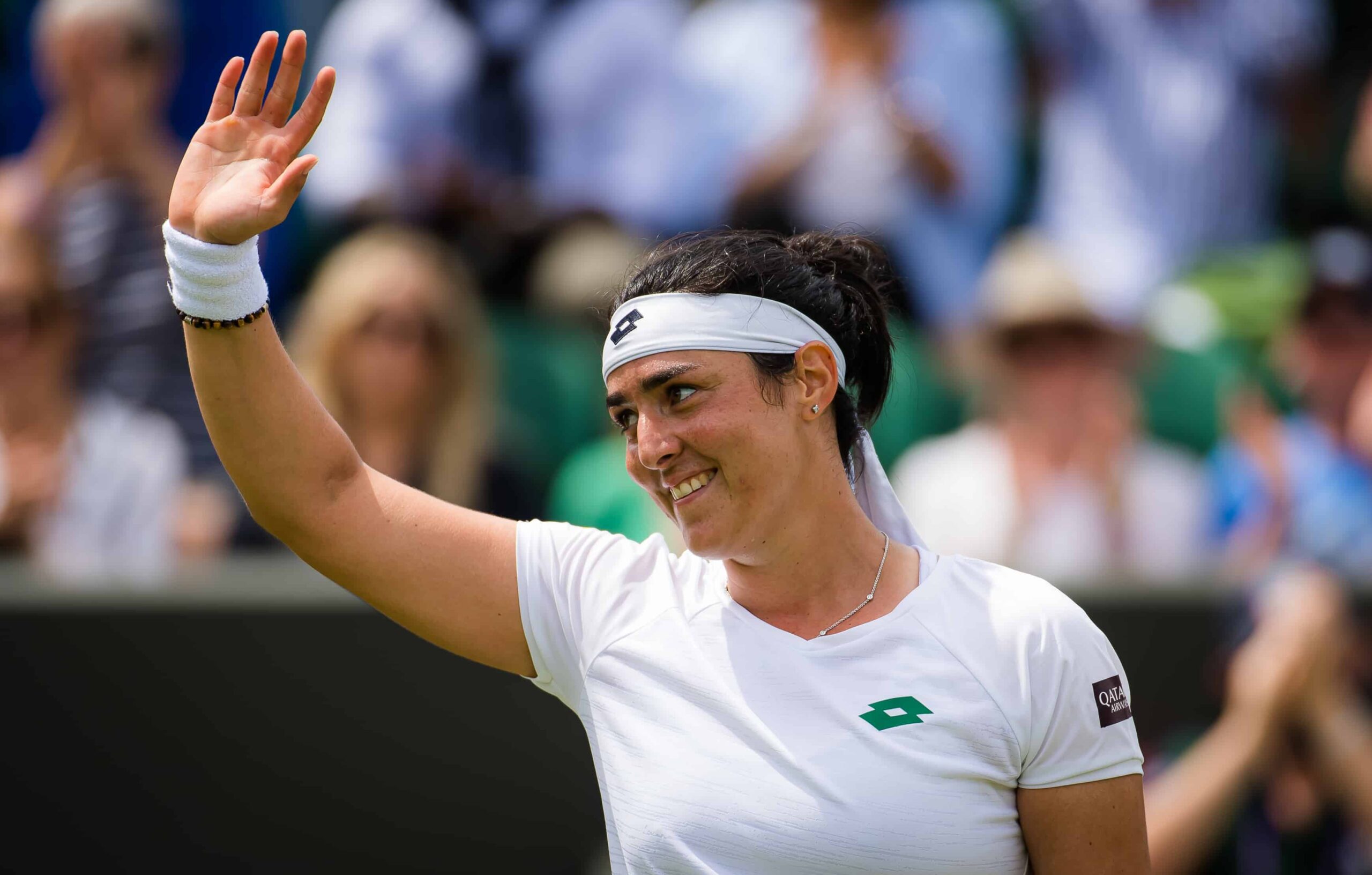 "Trailblazer", "ONStoppable", "History", "World-class"… Those were the common words to describe Top Five Management talent Ons Jabeur during Wimbledon. Indeed, Ons Jabeur become the first Arab or North African – man or woman – to reach the Wimbledon quarter-finals since Egypt's Ismail El Shafei in 1974.
Starting with a 1st round win against Rebecca Peterson, Ons then faced Venus Williams – Wimbledon's Queen with 7 singles titles –  in the 2nd round. But shortly before facing her, Venus Williams praised Ons Jabeur: 
« Ons is one of my favorite players said the former world number one. She overcomes all obstacles. She became the first woman in her country to achieve in this sport. She just won her first WTA title, I think she experienced an exceptional feeling. » But Venus Williams didn't stop there. She added that the Tunisian has become a role model: « Ons Jabeur will be a role model for women playing tennis in North Africa, she has become an inspiration to many people and even to me. She gives her all every time and she deserves respect. » 
Into the 3rd round, Ons had to defeat another former Wimbledon Champion: Garbiñe Muguruza. And here again, Ons was able to meet expectations against the Spaniard. After a frustrating first set, her tennis, full of variations, gradually settled down, allowing her to get the better of Muguruza (5-7, 6-3, 6-2).
Williams and Muguruza sent home, Ons eclipsed another Grand Slam champion Iga Swiatek to join the Elite Eight for the first time in London.
After her match, she commented: « It was a great match. I lost the 5-3 lead at the end of the first set, I had to close it but then I stayed calm; I didn't think getting angry would be the answer for me, so I just stepped in, point by point and played my game. »
Unfortunately, the road ended against Aryna Sabalenka for Ons. During the match, she tried to vary, to make some drop shots but she was never in control. The Belarusian never gave time to the Tunisian to settle her game and won in straight sets.
With this historic run, the Tunisian equals her best result in Grand Slam, after the Australian Open 2020. Bravo Ons!