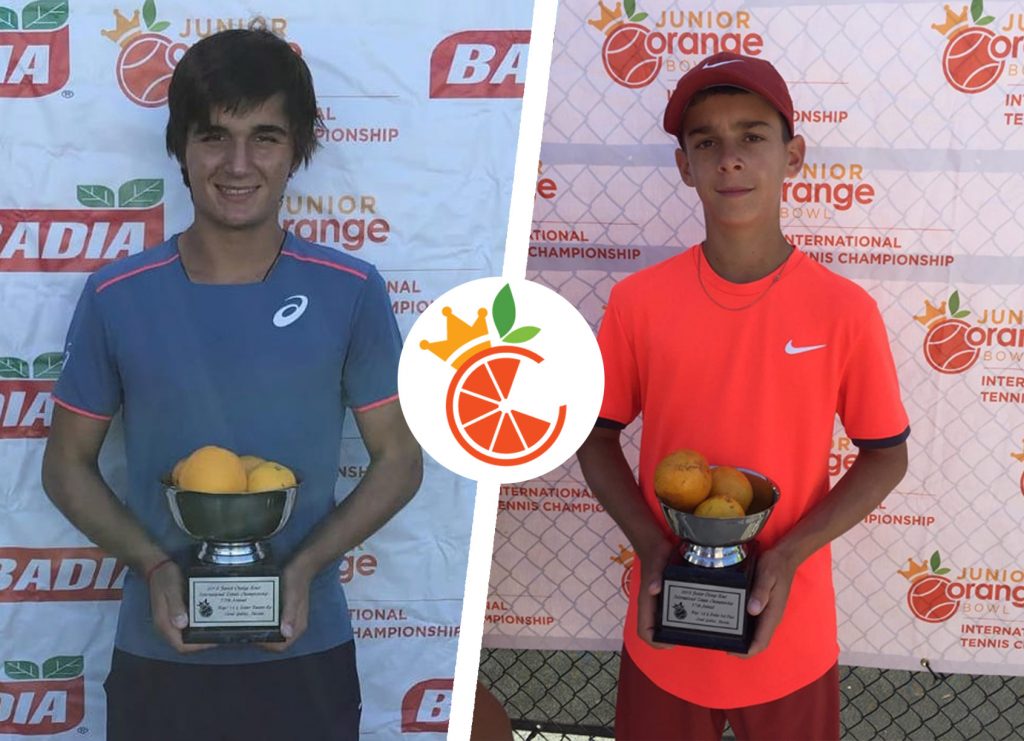 Top Five Next Gen shines at the Orange Bowl
Our Next Gen players Bigun and Lilov performed at the Orange Bowl.
Kaylan Bigun concludes a promising season with the third place at the Orange Bowl U12
Kaylan took the third place at the Orange Bowl U12. After his loss to Santiago Muhala (USA), Kaylan found the motivation to defeat Antonio Voljiavec from Croatia (6-3, 6-1). Our young American talent confirmed his excellent season at the Orange Bowl.
In March, he has already impressed everyone when he raised the title in Auray (France). Now the leftie is in the perfect shape to enter the U14 category in 2019.
Victor Lilov confirms to be one of the best of his generation reaching the finals at the Orange Bowl U14
At the 57th Orange Bowl U14, Victor Lilov finished runner-up, lost in a tight match to Lam Coleman Wong (7-6(4), 6-4). Victor won the U14 Invitational Lacoste exhibition during the ATP finals two weeks ago. The young champion lived in a dream, when he had the opportunity to hit the ball with Novak Djokovic.
Victor entered the European tour by an tremendous run over Bolton (England) and Les Petits As (France) last January. This summer, the youngster confirmed his success in Tarbes, when he led the Team USA to the 1st place at the World Championships in Czech Republic.
Congratulations to our Next Gen players who have both performed an outstanding season!