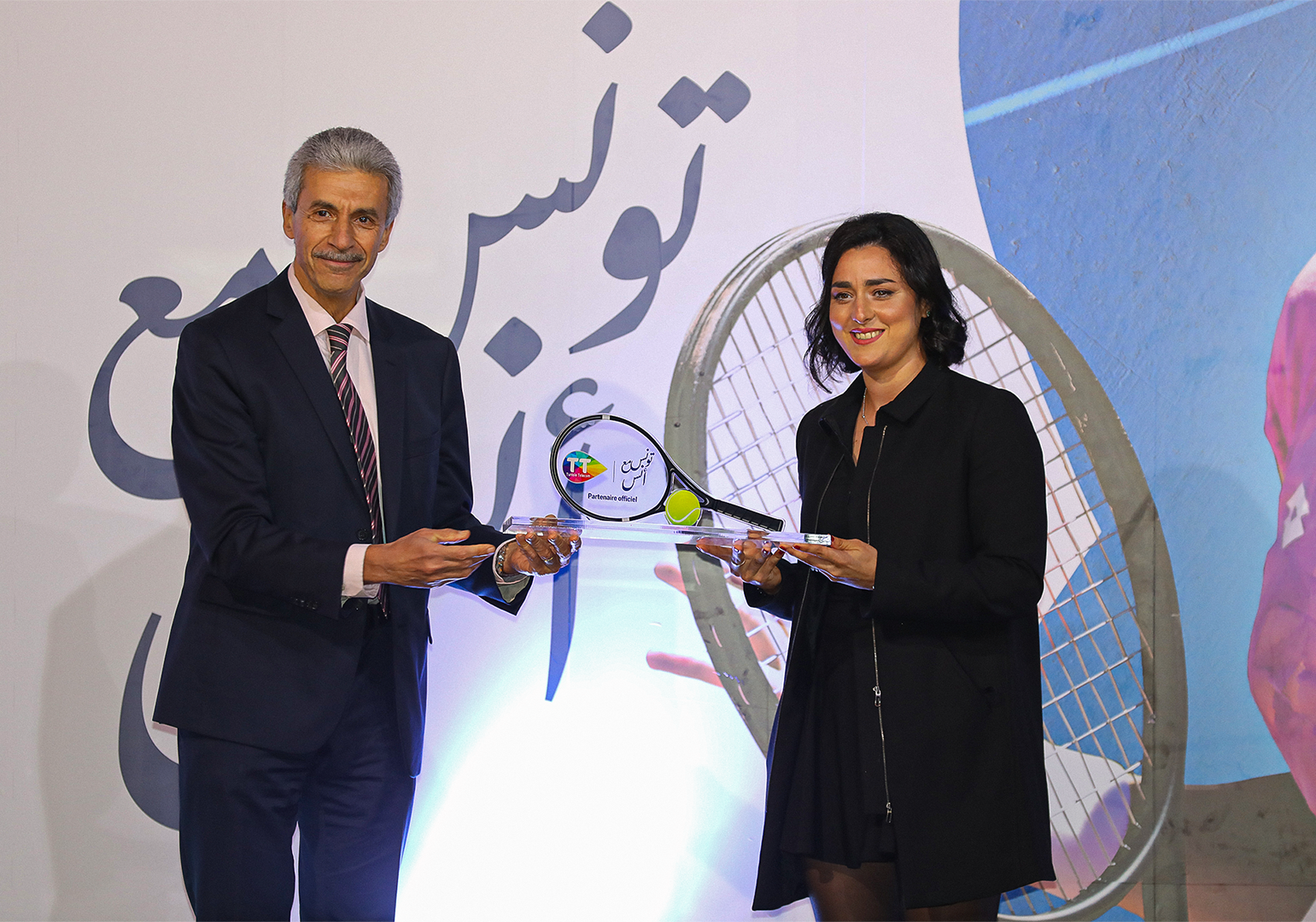 WTA Tennis player Ons Jabeur signs new partnership with Tunisie Telecom
Top Five Management is delighted to announce the signature of a sponsorship agreement between Ons Jabeur and Tunisie Telecom, leading Tunisian telecommunications operator. This two-year partnership enables Tunisie Telecom to support Ons Jabeur's positive influence and, through her, to encourage Tunisian success in sports.
Considered as one of Tunisia's sport icons, Ons Jabeur reached new heights last season thanks to unprecedented results including a quarterfinal at the Australian Open. Finishing 2020 at her best Year End Ranking of World No.31, the 26-year-old has been the pride of Tunisian and Arabic tennis for many years and holds the all-time records achieved by an Arab player. With her Tunisian-only team, Ons Jabeur has set ambitious objectives for the upcoming season, in the pursuit of her continuous rise to the top.
Tunisie Telecom's CEO M.Samir Saied declared:
It is a great honor for Tunisie Telecom to become a sponsor of Ons Jabeur. Through this partnership, we want to support Tunisian sport in its entirety. As a top-level athlete, Ons Jabeur carries our values of excellence and success. We congratulate Ons and we wish her great success in her new challenges, winning more titles and continuously improving her WTA ranking after her impressive step-up last year.
I am sincerely proud to represent our national telecommunications operator Tunisie Telecom. I believe this new alliance will be mutually beneficial. I am also intimately convinced that our values of excellence, shared by both competitive sport and the corporate world, will lead us to great achievements together.